Dutch Lady Milk Industries Berhad (DLMI) started its business manufacturing sweetened condensed milk and ventured into UHT production 12 years later. In 1988, DLMI became the first to introduce formulated milk powder for children in Malaysia. Moving to 2007, we celebrated World Milk Day that became an annual celebration for Dutch Lady Milk Industries Berhad until today. And in 2014, DLMI won its first Putra Brand Awards for dairy beverage category and have continued to win the award for 5 consecutive years. These success stories continue to inspire us to do our best and we are proud to share these historical moments with you.
1954
Trading company Friesland (Malaya) Incorporated to market sweetened condensed milk.

1963
Pacific Milk Industries (Malaya) Sdn Bhd was set up to produce sweetened condensed milk.

1968
1st milk company listed on local Malaysia Stock Exchange

1975
Started UHT & Modified Baby Food production

1984
Dutch Baby brand name changed to Dutch Lady

1986
Introduced chilled products

1988
Acquired adjoining land to further expand factory capabilities. The first to introduce
Formulated Milk Powder for Children in Malaysia

2008
Launched Yoghurt drink and Yoghurt

2009
Launch of the new Dutch Lady logo

2010
DLMI Halal policy, ICF Framework
UHT – School & Kid

2011
Re-launched Dutch Lady Growing Up Milk with 5xDHA

2012
Project Invader Dutch Lady ActivGold

2013
Dutch Lady Milk Industries Berhad 50th Anniversary

2014
Launch of Drink.Move.BeStrong campaign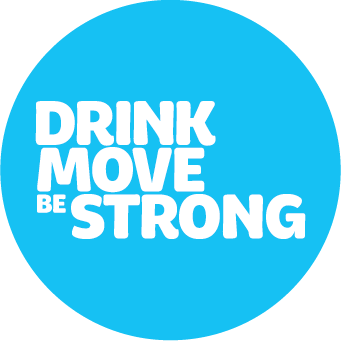 2015
Rebranding of Dutch Lady Growing Up Milk range, Friso Gold range, and Dutch Lady PureFarm range

2016
Launch of Dutch Lady MILKY 125ml

2017
Launch of Dutch Lady MILKY 225ml
Certified with Malaysia's Healthier Choice Logo

2018
Relaunch of Dutch Lady 5xDHA range and Frisomum Gold

2019
A year of innovation (+Protein, Kurma & Ros Bandung, RM1 pack)

2019-2
Won The Loyalty & Engagement Awards 2019 for Friso Gold (Best Use of Mobile – Bronze & Best Online Experience – Silver)


2019-3
Clinched the Malaysia Media Awards for Integrated Media Campaign for our "Dutch Lady Emoojiku Campaign" in effectively capturing consumer attention and providing best consumer experience

2019-4
Putra Brand Awards 2019 (Gold) in Dairy Beverage category, making Dutch Lady a truly People's Choice for Malaysia's leading dairy company

2019-5
Marketing Excellence Awards Malaysia 2019 for excellence in experiential marketing for our "Dutch Lady Emojify Yourself" campaign, demonstrating "good understanding" of consumer needs