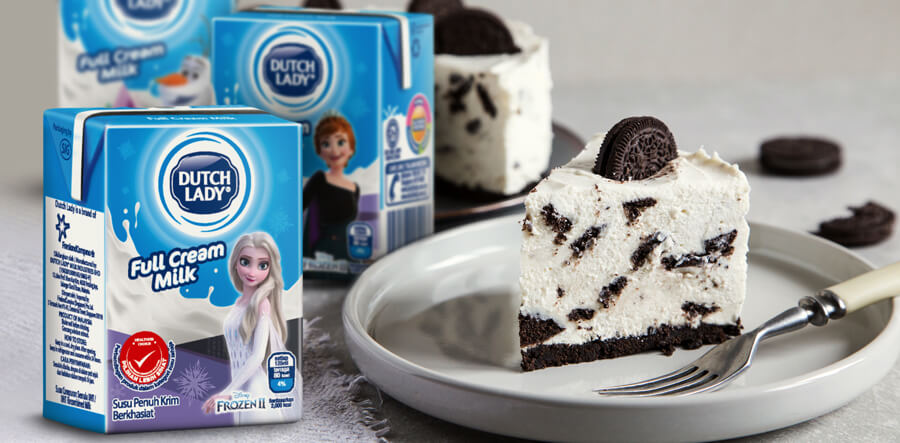 Cookies 'n' Cream Pie
Ingredients
4 cups thickened cream (whipped)
1 cup Dutch Lady Full Cream Milk
3 packet chocolate and cream biscuits
Steps
1

In a large dish (30cm x 22cm), spread one third of the cream on the base of the dish.

2

Dip biscuits one at a time into the milk and place on the cream layer.

3

Top with one third of the cream and add another layer of milk-dipped biscuits.

4

Top with the remaining cream and place undipped cookies on top to decorate. Refrigerate for 4 hours.

5

Enjoy!