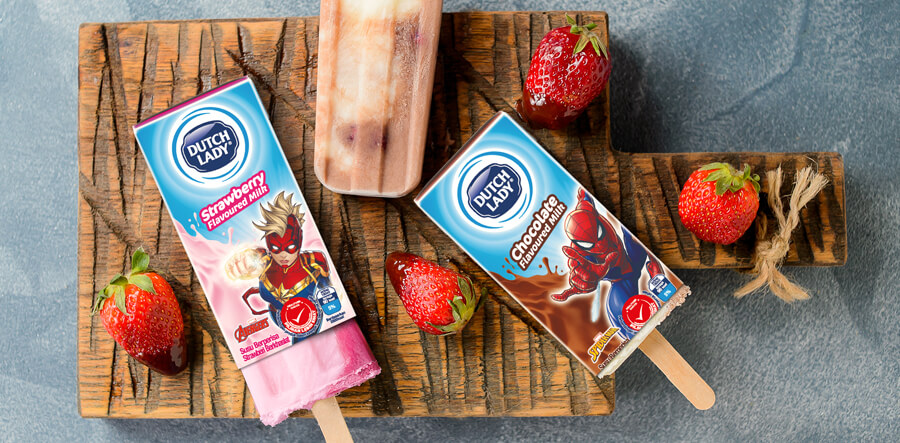 Fun Milk Pack Ice-Pops
Milk Pack Ice-Pops
Need some nutritious yet refreshing snacks while staying home during the hot weather? Try out this Dutch Lady Ice Pops, the recipe is as easy as 1-2-3. Let's beat the heat with these easy homemade ice-pops! You can even attempt this ice pops recipe with your kids at home for some fun,family-time activities.
Attempt this recipe with Dutch Lady milk of your choice and you can even garnish these ice pops by dipping them into your favorite chocolate sauce, confetti sprinkles, nuts or even fruits bits. Try it out now and share the outcome with us.
Ingredients
Any Dutch Lady milk of your choice
Wooden ice cream sticks or spoons
Steps
1

Cut a slit on the bottom of your favourite pack of Dutch Lady milk.

2

Insert a wooden ice cream stick or a spoon.

3

Freeze the carton in your fridge for at least 3 hours.

4

Enjoy!