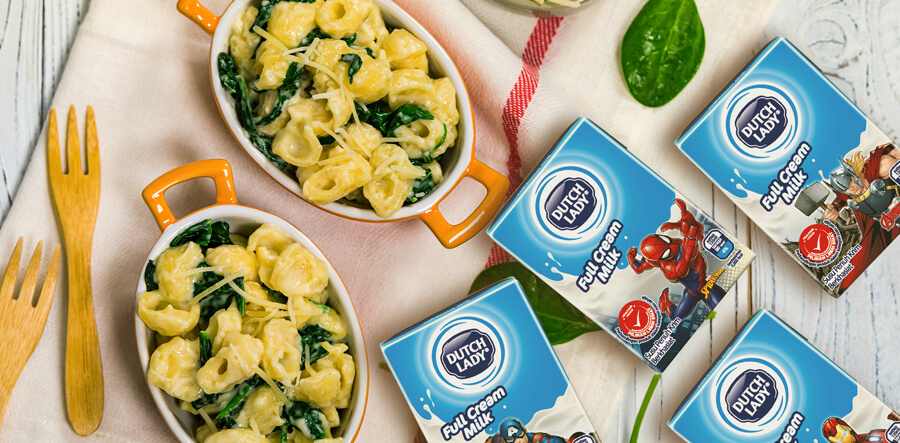 No-Bake Mac and Che-Easy
Ingredients
2 tablespoons butter
2 tablespoons flour
3 cups water
4 cups Dutch Lady full cream milk
1 pound uncooked pasta
1 teaspoon salt
1/2 teaspoon garlic powder
1/4 teaspoon ground mustard
4–5 cups (16-20 ounces) freshly-shredded sharp cheddar cheese
1/2 cup freshly-shredded Parmesan cheese
Steps
1

Melt butter in a large pot over medium-high heat. Add flour and stir until combined, cooking for 1 minute, stirring occasionally.

2

Gradually pour in the water and milk, stirring until evenly combined.

3

Stir in the pasta, salt, garlic powder, and mustard until combined and continue cooking until the mixture just reaches a simmer. Reduce heat to medium-low to maintain the low simmer. Continue cooking, stirring occasionally, for about 9-10 minutes, or until the pasta is al dente. Remove from heat, and stir in the cheeses until melted. Season with additional salt and black pepper as needed.

4

Enjoy!