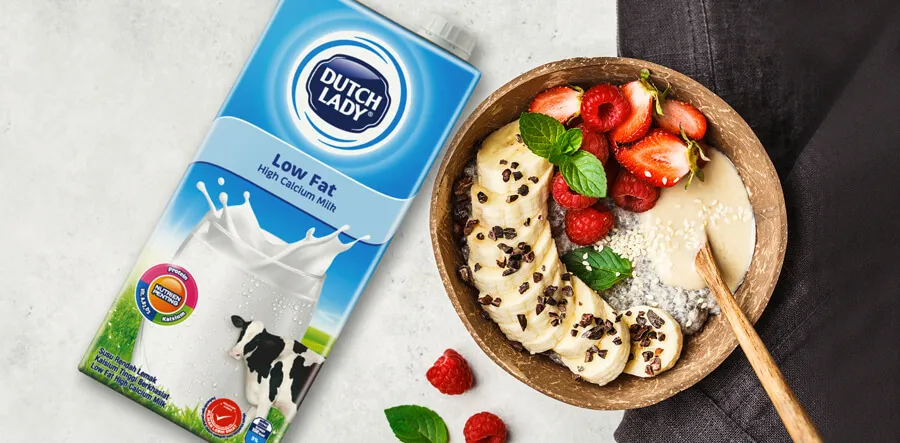 Strawberry Banana Chia Seed Pudding (4 servings)
Ingredients
1 banana, mashed
½ cup greek yogurt (140g)
1 cup Dutch Lady low fat high calcium milk (240ml)
1 teaspoon vanilla extract
¼ cup chia seeds (40g)
1 cup strawberry (150g), diced
Steps
1

Mash the banana in a medium-sized bowl.

2

Mix the banana and the yogurt together until smooth.

3

Pour in the milk, vanilla extract, chia seeds, and strawberries, and mix until well combined.

4

Pour the mixture into an airtight container and refrigerate for 4 hours.

5

Serve the pudding in your favourite dish and top with sliced bananas and diced strawberries.

6

Enjoy!