The Dairy Development Programme (DDP) was launched in Malaysia in 2008. Dutch Lady Milk Industries Berhad (DLMI), the Department of Veterinary Services (DVS) and the Embassy of the Netherlands have been working together to help improve productivity to ensure a more sustainable dairy business. As the largest purchaser of local fresh milk in Malaysia, DLMI, through the DDP, has facilitated the sharing of knowledge and expertise of FrieslandCampina's Dutch member dairy farmers with local farmers to help improve and adapt their farming techniques to improve the quality and quantity of local fresh milk. As a result, farmers who participated in the DDP have recorded an increase in volume of milk and quality that will help ensure the
sustainability of local milk supply.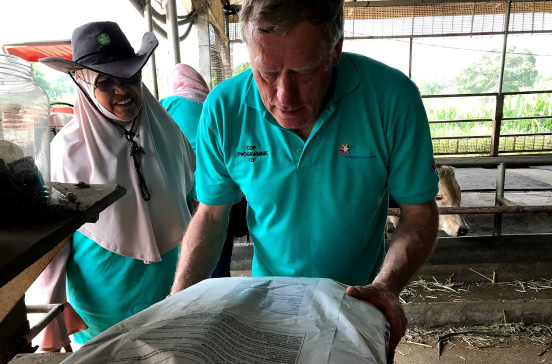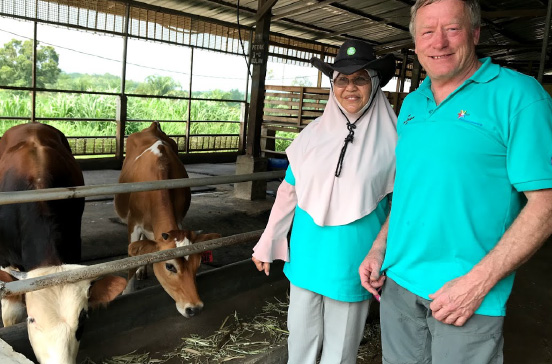 About Farmer2Farmer
Programme
The Farmer2Farmer programme is a collaboration between FrieslandCampina N.V. and Dutch Lady Milk Industries Berhad, and is fully endorsed by the Department of Veterinary Services. It is part of the Dairy Development Programme (DDP), supported by The Embassy of the Kingdom of the Netherlands. Launched in 2013, the programme is designed to help local dairy farmers produce milk that is higher in quality and volume, as well as to ensure sustainability of milk supply for us.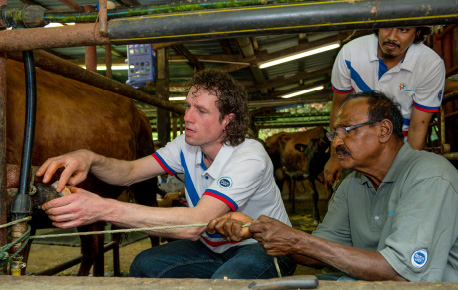 The first Farmer2Farmer training in Malaysia was conducted in 2013 at Melaka and Perak farms with the intention of sharing information to improve the quality and increase the volume of locally produced fresh milk. Dutch farmers from The Netherlands are brought in to Malaysia to meet selected local dairy farmers to share knowledge and skills to help them improve and adapt their dairy farming techniques.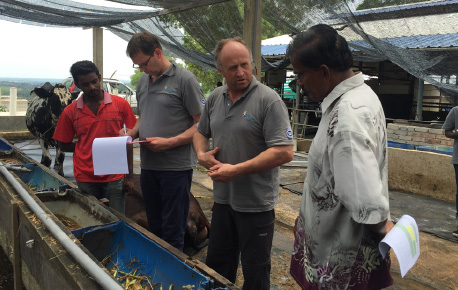 Moving society forward by giving back Dutch Lady Milk Industries Berhad believes in establishing and maintaining good relationships with their consumers, customers, shareholders, suppliers, business partners, organisations and communities in which we operate. We fully acknowledge and remain committed to conducting our business responsibly whilst contributing back to the society.